A Crucial Hiring Component: Checking up on Reference Letters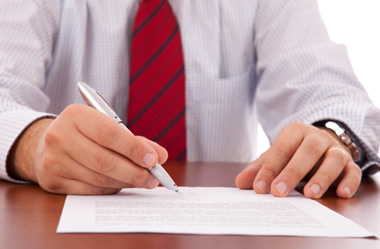 If you run a business, one of the most important things in becoming successful is hiring the right kind of people to work for you. If you are searching for candidates to take up positions in your company, you need background information before hiring them. This includes checking up on their past employment, running background checks and certainly checking up on any reference letter they submit to ensure that everything is in order. At RecruitCheck, this is something that we can do for you.
We make hiring people easier for anyone who runs a company. We do this in a variety of ways, but one of the most crucial services we offer is to verify all reference letter material that you receive from potential candidates. This not only saves you time and effort, but because we are an impartial third party, you will also get reliable information. A verified reference letter can make all the difference when hiring someone as it proves they are who they say they are.
To get started with us, all you have to do is provide us with full details about the person you are considering hiring. This includes their name and contact details, and the information of the person who has provided the reference letter. We will ask for the person's name, position, organization, contact information, and relationship to candidate. All of this will help us take a close look at the reference letter so that you can get your results as quickly as possible.
Why Choose RecruitCheck's Reference Letter Check Service
RecruitCheck is made up of experts in the field of background checks, which means you will be getting the kind of help you can depend on with the reference letter you need checked. When you hire us, you are ensuring that you get honest information on every candidate you are considering for a position. We do all the work, allowing you to continue your day-to-day business, and we deliver what you need quickly. We understand that the kind of information we provide is crucial when it comes to hiring people, which is why we go out of our way to help all of our clients.
We are cost effective, offering quality services for rates that you can always afford. Our prices are highly competitive as is the quality of our work. When you need the most honest facts about the person you want to hire, our experts are the most qualified to help you. Our team uses all the standardized checklists to ensure that your potential employee fits the criteria that you want for any position.
We can take care of everything that you need to find the people you want for your growing business. If you are not sure what kind of references to be looking for, we have a team of experts ready to help. Whether you want to run a background check or follow-up on a reference letter, you will get what you need for a rate you will not find anywhere else when you choose our services, especially when it comes to the verification of any reference letter given to you by a candidate.