CV Check: What Makes a Good CV?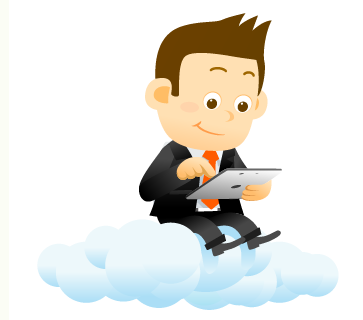 One of the first steps in the search for work is to create a CV (Curriculum Vitae) that will catch the eye of employers and get you hired quickly. A CV is an outline of a person's academic and professional accomplishments and history. It's a paper interview before the real one begins. While there isn't a right or a wrong way to create a CV, there are some guidelines and CV check you can follow to make sure yours is attractive and eye-catching to perspective employers.
CV Basics
When presenting yourself to employers, the first step is to provide basic information to let them know a little about who you are and what you have to offer their company. Basic information that should always be contained within in a good CV includes:
- Personal Information- Name, address, date of birth, telephone number and e-mail should all be included to identify you as a candidate and make contacting you convenient for the employer.
- Educational History- Include the university you attended and any completed degrees. Include any awarded scholarships, A Levels and GCSE's awarded to you as well.
- Work Experience- provide details about past work experience, including teamwork tasks, dealing with customers, and providing quality service. Discuss how you would apply those skills to a job with the company.
- Professional Skills- mention if you have computing or programming capabilities, speak any additional languages, or understand web-design or editing concepts to enhance your appeal to the employer.
- Personal Interests- include any unique hobbies you may have (skydiving, technical repair work) that can help you stand out from the crowd, and detail any interests that are relevant to the job you would be doing for the company.
- References- this section is optional as many employers don't check references during the beginning stages of candidate screening, but if requested provide one academic and one professional reference for follow up.
These basics will allow employers insight into what you can offer the company and who you are as an individual. Both are important as individuals add value and diversity to a working environment, and your professional skills will help enhance business productivity and profit, making you an attractive company investment.
Find out more about why use Recruit Check.
Presentation
Once you have the basic information down, it's time to go through and edit the document to trim excessive language usage and make it clear and concise for quick reading. A typical CV should be no more than two sides of A4 paper, and if you can trim it down to one page this is preferable. Other presentation factors that will make your CV more appealing include:
- Concise, clear formatting
- Information organised in logical order
- Font usage and highlighting or bolding of specific areas (educational or professional achievements.
- White space between sections for easy reading
- Correct spelling and grammar usage
There are several types of CV formats, with the most popular style being Chronological. But depending on the job you are applying for, you can tailor the CV to a skills-based position or one which highlights your academic achievements.
With the right CV, the job of your dreams could be yours within a matter of weeks. This article has been brought to you by Recruit Check; convenient reference checking for a fast, efficient hiring process.