Get Rid of the Reference Check Hassle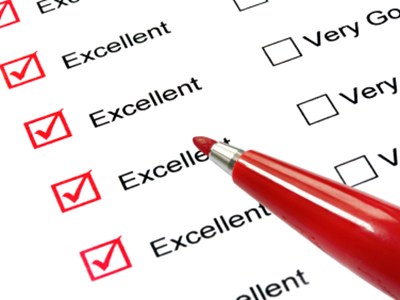 How Do You Know When You Are Making the Right Choice?
When a promising prospective employee walks out the door of your business after an interview that seemed to go very well, you can't help but be a little nervous. Making a bad hire could cost your company a significant amount of money and time. But how are you supposed to know if prospective employees are telling the truth on their CVs? Couldn't that character reference be forged? Couldn't the referee be nothing more than an imaginary friend?
What you need is a reference check. Reference checks are common practice among hiring professionals across nearly every industry. And, with the amount of money and time it could save you and your business, a reference check represents a highly valuable tool in the recruitment process.
RecruitCheck Provides Fast, Convenient Services
That is why you need RecruitCheck. RecruitCheck provides you with fast, convenient, and affordable employment checks, bridging the current market gap created by expensive, slow, and inconvenient service providers elsewhere in the industry.
Find out more about why use Recruit Check.
But RecruitCheck doesn't just offer you a cheaper and faster reference check; we offer something most recruitment agencies cannot - international reach and in-person reference checking every time. Our trained professionals conduct every reference check in person, verifying both referees and character references. RecruitCheck primarily focuses on the Australian job market, but our Asia-staffed hub can provide you the international reach you need for foreign hires.
Let RecruitCheck Make Your Job Easier
Before conducting a reference check, many employers feel uncomfortable calling a third-party referee to speak about a prospective hire's character reference because this is not an activity they engage in on a regular basis. RecruitCheck takes away that stress for you!
Many employers also feel uncomfortable conducting a reference check for a more serious reason: they are worried about violating existing privacy legislation. That's why RecruitCheck trains each of its representatives to conduct services with the utmost in professionalism and legality. Our staff members have been working in the career and recruitment fields for years, and they are ready to help your business.
What Do You Get From RecruitCheck?
RecruitCheck offers a host of benefits for using our services:
- Within 48 hours of your order on our website, we will provide you with a full, standardised written report detailing your prospective employee's background and referees
- The report is unbiased and highly detailed to help you make the right choice for your business' hiring needs.
- We offer our service for a one-time fee, and you can sign up using our form on our website - simple as that
- No phone calls, no paperwork, no hassle.
Couple all of these benefits with the peace of mind RecruitCheck provides you, and you can easily see why you should make us your number one provider for all of your needs. Please feel free to check out our website. We have a host of resources and news items to educate you on current hiring practices, along with more details about our impeccable service, prices, and quality.
Read more about save time and money with a recruitment check.
Read more about cash in on a personnel check.