Employee Screening for Your Hiring Needs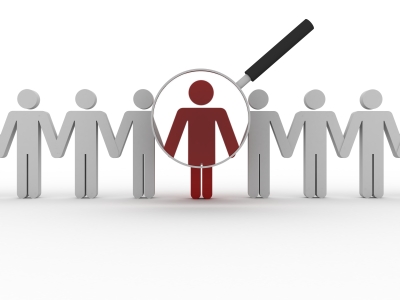 Whether you are a large corporation or a small business owner, you need accurate and reliable employee screening to ensure that you are hiring and collaborating with trustworthy individuals whose identity is verified and background is established.
You may not always have the time or resources to conduct this complex process by yourself. Sometimes it is better to outsource these types of processes to ensure that privacy and legal standards are followed, all relevant information is gathered, and all avenues have been pursued to guarantee that your applicant will be a trustworthy, dependable hire.
Get more info on what you get for reference checks.
Key Criteria for Employee Screening
Employee background checks utilise a number of sources to sift through a wide range of available information. In order to successfully conduct a pre-employment screening, you'll need to obtain the following information regarding your application:
- Identity information - this includes tax file numbers, passport numbers, and state driver's licenses. These verifiers are the start of any employment screening process.
- Employment and education verification - this is obtained by contacting all previous employers and places of education provided to you by the applicant.
- Criminal records - this includes National Police Checks for residents of the Australian Capital Territory, Jervis Bay Territory, and external Commonwealth Territories. It also can include checks of State or Territory criminal records.
- Drug screening - requiring all current, new, and potential employees to undergo drug screenings is crucial in establishing a safe work environment.
- Credit checks - obtaining information regarding an applicant's credit history speaks volumes about their financial stability and financial responsibility.
- Personal references - interviews with former employees and personal references provides you with qualitative data regarding an applicant's personality, relationships with others, and characteristics.
Mitigate Hiring Risks with a Trustworthy Company Skilled in Employee Screening
If you want to really guarantee that have done your due diligence and successfully obtained all the necessary background information to make sound hiring decisions, then you need to hire a professional company skilled in conducting employee screenings.
You need to hire a company that:
- Is experienced in gathering a wide range of qualitative and quantitative data
- Can take initiative in tracking all issues and be persistent in follow through
- Is able to successfully synthesize complex information into a concise report
- Demonstrates consistency in applying the same standards and asking the same questions of all applicants
RecruitCheck is an online-based company that fulfills all these requirements and more. Primarily focused on the Australian market, RecruitCheck provides employers with a simple option for outsourcing their employee screening requirements.
RecruitCheck is Your Valuable Partner in the Recruiting Process
When you work with RecruitCheck, you get all the benefits of internationally-staffed screening hubs combined with all the advantages of using a streamlined online portal. We offer our clients:
- Affordable and accurate screenings presented in an easy-to-read and unbiased format
- Professional and persistent staff that doesn't quit until we get the answers we need
- In-person reference checks conducted by trained professionals
- Fact-based, standardised reports delivered to you quickly and efficiently
Contact RecruitCheck today and let us help you mitigate your hiring risk.
Read more on Employment Personality Tests are a necessary component to background checks.
Learn more about pre-employment checks are a necessary tool to mitigate hiring risk.