Reference Checks and What They Offer Your Business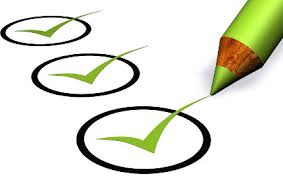 When it comes to running your own business or company, one of the most vital things to consider is the people you hire for different positions. You need reliable employees who have the experience and references necessary to fulfill their jobs.
At RecruitCheck, we can handle all of this with our extensive and detailed reference checks. Our services include all manner of checks, from background to following up on reference letters. With our help, you will be able to find the most qualified people for every position in your company.
What Reference Checks Provide
Our clients frequently opt to see our sample reference check because they are the most comprehensive ones available today. If you are not sure what you get when you purchase one of them, we have a sample reference check that you can download.
Our sample reference check includes everything you need to know about each one of your candidates for any position. We ask for some basic information from you, like the person's name, position, and contact details. We will also require the information of whoever is offering your potential employer a reference.
With this information, we will be able to provide you with everything from the type of experience the person has to a numerical rating of how effective they were in their position. Our sample reference check will also include why the candidate left their position so that you are aware of this as well. We will ask the person offering the reference about the candidate's strengths when it comes to working at a company and what areas they need to improve in.
At the end of the sample reference check, we will also ask their overall approval of the candidate. There is also a section for notes, where the previous employer can add any comments not mentioned in the rest of the paper.
A reference check is necessary because it allows you, the prospective employer, to ensure that the candidate has the exact experience you need for the position. It shows you if the person has received any disciplinary actions at any previous time, or if their attendance and overall effort is up to par with the job they performed in their last place of employment. Without a thorough look at their references, it can be difficult to be sure that the candidate you are evaluating is right for your business.
How to Get Started
To get a sample reference check, you can easily download one from our website. It takes only a second and gives you a chance to see exactly what we offer at RecruitCheck. If you are happy with our services and would like to order a reference check for an employee, you will have to provide us with your contact information, your candidate's full name, contact information, position, and a few other key facts. Then you will be asked to provide relevant information on the person offering the reference.
Once this is done, we will get started immediately on the reference check. We know how valuable your time is, so we will go out of our way to work as efficiently and quickly as possible to get you the information you seek.
Why worry about hiring the wrong candidate? Our team of experts is here to bring you the kind of peace of mind that comes from knowing you hired the right person.