What is the Future of Executive Recruitment?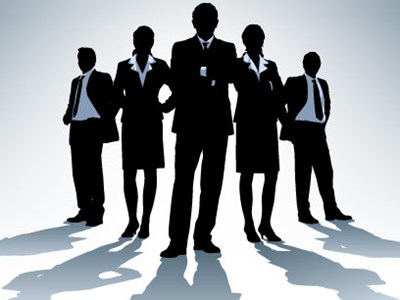 Executive Recruitment is the process of selecting candidates for officers, senior level managers, and other executive positions by screening similar candidates currently employed at a third-party organization. The screening or recruiting process is often done by a company outside the firm, and once candidates are selected they act as an intermediary to determine if potential candidates would be interested in moving to a new company and assist with negotiations of a new employment contract.
The position of an executive recruiter is commonly referred to as a headhunter, but there are differences between agency recruiters who seek out executive candidates for firms and HR representatives who review and specialise in finding candidates to fill high-level executive roles.
Find out more about Recruit Check service.
Role of an Executive Recruiter
Wading through the stack of resumes can be a daunting for hiring managers and HR departments. To try to improve this process, the business of Executive Recruiting grew out of a need to search for candidates who were already qualified for the position rather than advertise for anyone to fill it.
However, changes in company budgets and economic challenges have required the recruiting field to adapt and change tactics in how they approach potential candidates for positions. To stay ahead in the field of recruiting and find valuable candidates for businesses, recruiters have begun to adapt a series of "best practices" to allow for easy, effective candidate searching.
- Accurate Record Keeping- To companies who need candidates for a variety of upper management positions, recruiters must keep accurate records of applicants including their CVs, employment history, salary requirements and other information to promote trust on behalf of both the hiring company and the candidates the recruiter could represent.
- Networking- Social networking is becoming a useful tool for anyone seeking a job, but various networks can be a lifeline for recruiters looking for company candidates. Fostering existing relationships with business executives, regular communication, and finding references through those contacts can make the recruiting practice easier for everyone involved.
- Using Technology- recruiters need to stay ahead of technological trends to understand how business executives use software to accomplish their day to day tasks. Using outdated means of sourcing or screening candidates can no longer be done in a culture which relies on the most current updates to complete daily tasks, and knowing the software terms and how they are used can help a recruiter market their services to companies seeking assistance in finding candidates for management positions.
- Know Your Industry- recruiters must know what the job entails in order to find the perfect candidate to fill it. If recruiting for a business, make sure you know business ethics, the products they work with, and their company goals. Same for any industry - know what the company does and how best to represent it when speaking with applications for high-level positions.
The recruiting world is shifting to one where recruiters are seen less as "headhunters" and are relied upon to provide sound advice about which candidates would best serve the needs of the business. Trust is the key in these relationships, and communication between recruiters, employers, and candidates is vital for overall success in any industry.
This article has been brought to you by Recruit Check; convenient reference checking for a fast, efficient hiring process.