Pre-Employment Checks Are a Necessary Tool to Mitigate Hiring Risk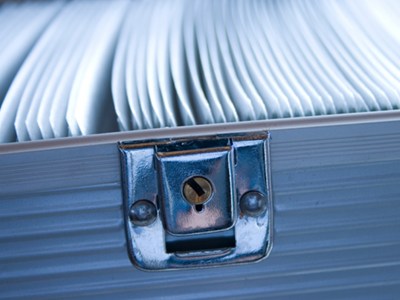 When hiring employees, you might need to dig deeper into a candidate and find more information to guarantee that you are making the correct, informed decision. There are a number of questions that need to be answered about a candidate's background before completing the hiring process.
- Is the applicant's identity verified?
- Does the applicant have a criminal background?
- Has the applicant completed the correct level of education as stated in the application?
- Does the applicant truly possess the licenses and certification they say they do?
- What are the details surrounding the applicant's previous employment?
- Does the applicant possess good character?
Before making the actual hiring, it is necessary to obtain the complete answers to the questions above to mitigate your risk in hiring this individual. You can't afford to have your potential employee harm your business's operations or reputation.
Read more about why use Recruit Check.
The best way to mitigate this risk is to hire a dependable company to conduct pre-employment checks, such as RecruitCheck. RecruitCheck is an online-based company that was established to provide comprehensive background checks for job applicants.
Pre-Employment Checks Use Verifiable Sources to Obtain Accurate Information
There are a number of legally available sources to compile a comprehensive picture of an employee's background. The most reliable sources to complete this complex task include:
- Identity Verification
- Credit Checks
- Criminal Records
- Motor Vehicle Information
- Education and Employment Verification
- Personal References
- Drug Screenings
Obtaining an applicant's financial information, criminal history, drug and health history, and educational and employment background will ensure that the applicant's identity is verified and that they are trustworthy. Personal references complement these records by digging deeper into an applicant's personality and relationships with others.
Together, this information indicate an applicant's:
- Dependability
- Reliability
- Trustworthiness
- Ability to Work in a Team
- Loyalty to Employer
- And Much More
Pre-Employment Checks Must Be Standardised and Unbiased
These screenings gather qualitative and quantitative data. They should be consistent and standardised in their methodology. As an employer, you must ensure that the company providing your checks is not trying to recruit any particular candidate or is not hiding any information. This is crucial to prevent any potential problems with employment discrimination. It also guarantees that only the facts are presented and each applicant is treated in the same manner.
Trust RecruitCheck with Your Pre-Employment Checks
RecruitCheck is the premium pre-employment screening company serving employers across Australia. We engage in all the necessary steps so that you don't have to spend your time or resources doing so. When you use RecruitCheck, you are guaranteed:
- A simple online portal to streamline the screening process and internal communication
- Professional and persistent staff that doesn't quit until we get the answers we need
- Full compliance with all relevant legal standards
- Affordable and accurate screenings presented in an easy-to-read and unbiased format
Depend on the expertise and experience at RecruitCheck to help you mitigate your hiring risk. We are here to help you conduct your business securely by hiring trustworthy employees.
Read more about Employee Screening for your hiring needs.
Learn more about more employers are relying on background checks in Australia.