What is Employment Personality Test?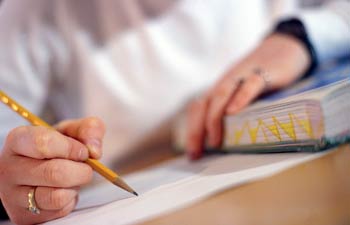 "Employment Personality Test" is a source to know the expected job performance of a candidate. Research has proven that employment personality test is helping employers to match the candidates with suitable positions and training programmers. Employers designed employment personality test to measure efficient productivity of the employees. This test also helps in identifying those employees who are low risk employees. Employment personality test helps the employers to get reliable results in the case where the candidates have no prior work experience and have the access to firm's equipment, vehicles etc. Due to these tests candidates start performing their job with direct supervision. Employment personality test is also useful to provide effective outcome in identifying the service oriented candidates who will be completely dedicated to their work.
This test is designed in such a way that employers can use these tests for training purposes and for hiring employees as well. This test is also suitable even for the existing employee of the company. Employers can use Employment personality test to increase the productivity of employee, decrease in complaints of customers, increase in customer satisfaction etc. This test improves the communication style, groom personality and behavioral traits of the employees. Once an employee changes himself through Employment Personality Test, this change will remain for the whole life. It is the responsibility of the person who designed the test, in a way that every employee should feel comfortable while performing this test.
Employment personality test can be designed in written or oral form. Employers match the outcome or the scores of the Employment personality test with the related candidate. This will help the employer to choose the right candidate for right job. Usually employers designed exams in the following ways-
Performance Assessment Test- Performance Assessment Test is a useful source to find out that the candidate can perform the job, which he is applying for. The candidates will be selected if the scores matches with the requirements for that particular job.
Personality Test- Personality test, as the name itself suggests that it gives the information about personality of the candidates. So employers designed this test to know the overall personality of the candidate.
Cognitive Ability Test- This test will performed to know the intelligence level of the candidates. This test also provide the overall personality information of the candidate.
Job-Knowledge Test- Employers designed this personality test when there is a requirement that candidates must have technical or specialized knowledge. This test will help the employer to select the appropriate candidate.