Cash In On a Personnel Check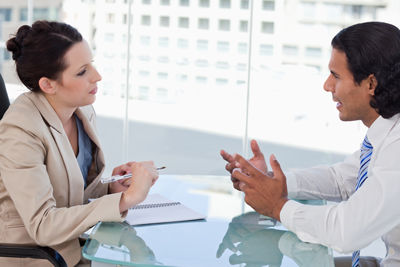 No Need to Dread Personnel Checks
Do you dread the days you have to conduct personnel checks? Is it awkward or uncomfortable for you to speak with employers or referees about your prospective employee's employer check or CV check? Do you worry about accidentally violating privacy legislation during these uncomfortable phone calls?
You are not alone. Many employers in many companies or businesses face the same issues that you do. And, in response, many have turned to recruitment agencies or reference and resume check agencies. Their results are not usually much better.
Click Here to order a reference check.
RecruitCheck Provides You a Better Option
Recruitment agencies tend to be slow, expensive, and inconvenient, bogging you down with loads of paperwork and keeping you waiting for vital personnel check information that you need to have before you say "You're hired." RecruitCheck feels your pain, and we want to help you take the worry, stress, and difficulty out of employee checks.
Our Wide Range of Services Will Meet Your Needs
RecruitCheck provides its customers a number of services and employment check benefits that the larger, more top heavy recruitment and reference check agencies often will not:
- We provide you with fast service
- Our staff members are highly trained career professionals
- We conduct every personnel check in person, rather than by phone or email
- Every report we give to you is standardised, easy to read, and detailed
- We are unbiased and objective in our reporting to you
- Our reach is international in scope, allowing us to conduct checks for your international prospective employees
And, on top of all those services, RecruitCheck provides everything to you for an affordable one-time fee.
How Do We Do It?
When we at RecruitCheck say we provide you fast service, we mean fast. We will provide you with a full background report within 48 hours of your placing an order on our convenient, easy-to-use website. Are you curious how we can conduct in-person personnel checks and write out our report to you all within 48 hours? We only employ highly trained career and employment check professionals who have worked in the industry for a number of years - that's how.
We Give You Peace of Mind
But we have not yet mentioned the best product RecruitCheck provides for you: peace of mind.
Our personnel checks are 100 percent accurate so you can breathe easy. We know you do not want to hire a criminal or a lazy employee, and that is why we make sure that doesn't happen to our customers. We know bad hires can cost even the largest company valuable time and money. Let us save your time and money by conducting a check on your next prospective hire. You certainly won't regret it.
Please feel free to browse our website for more information about our services, to view our resources on current hiring practices and legislation, or to sign up for services you won't regret from RecruitCheck.
Read more about the Recruitment Candidate Test is a valuable tool.
Learn more about how to get rid of the reference check hassle.