Types Of Employment Tests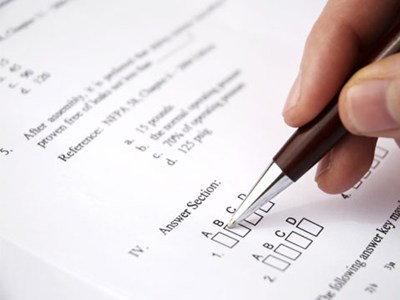 Most of the employers are quite particular about selecting the right talent for their organization. This is the reason why a lot of testing methods have been developed by them in order to make sure that efficient human resource reaches their empty cubicles. They have also made sure that only a selected few reach the interview desk. This helps them maintain quality of staff as well. The employment tests help these employers in screening their employees in a quantifiable as well as cognitive way which can be really useful in the later recruitment processes. Ideally, all businesses would include a couple of these tests in their recruitment procedures. Therefore, it is better that you learn about an employment test and include them in your schedule as well.
Personality test- this is the most common kind of employment test that you would be giving. In such a test, the employers judge the personality of the employees and check whether or not they possess the traits they are looking for.
Talent Assessment Test- in such a test (which is also known as a pre-employment test) the employer would be checking whether or not the new employee would be able to fit into the job responsibilities that he would be entrusted with. They would check the reliability as well as the retainability of the employee as compared with his performance.
Pre-employment physical exam- this is generally not a necessity unless you are in a job that specifically requires physical fitness. However, it all depends upon the policies of the company and their willingness to test an employee for his physical fitness for the job.
Cognitive test- this is becoming one of the most popular kind of test these days. As the HR managers are more inclined towards finding the innate talents and tendencies of the employees towards work, they conduct these cognitive tests to check whether or not the employees can fulfill the duties that they want. It may include testing knowledge, simple arithmetic or even reading any comprehension.
Emotional intelligence test- also known as the EQ test, this exam is becoming more popular than the IQ test because it measures the psychology of your employee and not his knowledge in academic fields. The EQ test is widely accepted by many organizations as one of the most powerful ways to predict the working styles, habits and the attitude of the employees towards their jobs.