What Questions Should You Be Asking References?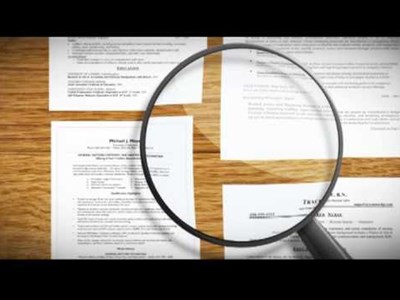 Good hiring decisions begin with your approach to a candidate's references. Your reference check questions and your question strategy ultimately determine the outcome of your data. It is important to ask questions that are fair, and it is important not to lead the references toward positive or negative answers. Let the references do most of the talking.
It is important to consider who references are before contacting them. Are they past employers, friends, or family members of a candidate? This will help you determine whether it is important to contact these references in the first place, since it is quite rare that friends or family will provide negative responses to reference check questions. If you do not know what their relationship to your candidate is, consider asking this question first.
What Was the Candidates Job Title, Work Duties, and Dates of Employment?
It should be important to lead off with this question, especially for references that are more recent. This also helps the employer to remember who you are talking about, and should cause them to locate pertinent files and information. While this may seem like one of the more obvious and important reference check questions to ask, a recent survey found that only 36 percent of managers want to know this information from references.
How Was the Candidate's Performance at Work?
This is one of the best questions to begin with, since it goes straight to the point. Any candidate who has made bold statements on their resume ought to be able to back that performance up with glowing references, so do not be shy about this question. Also, this question can help you save time, because it gives you the opportunity to identify poor candidates straight away.
What Are the Strengths and Weaknesses of This Candidate?
This is another very important question to ask, and it is not one of those reference check questions that forces a reference to submit negative responses. If you simply ask about a candidate's weaknesses, a reference may feel obligated to provide weaknesses where there otherwise might be none. Always give your references a chance to provide positive feedback rather than negative feedback.
What Is It Like to Work with This Candidate?
This is a great open-ended question, because it allows for both positive and negative feedback. A responder is free to discuss exactly how they feel about a candidate, and you get to know how they function on a daily basis at work.
Why Did This Candidate Leave This Position?
This is one of the more important questions to ask from a glowing reference, because it is not always obvious why a person would leave a decent job. At the same time, if a reference seems overly negative, this is also a good question to discern whether the boss was a poor one.
Final Thoughts on Reference Questions
The above questions are very straightforward and not at all misleading. That is important to keep in mind during a reference check. There are services out there, such as RecruitCheck, that will do all your reference checking for you. This is a great way to save time and make the hiring process more efficient.