What's Better Than An IQ Test?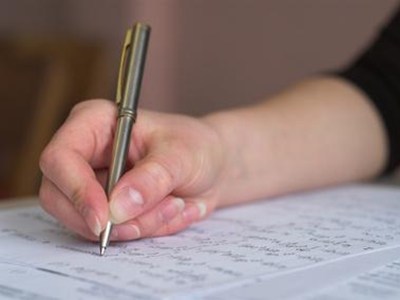 IQ Tests Can't Tell You Everything
An IQ test is one of many types of tests that you, as an employer, might use to screen potential employees. This test is a form of intelligence testing that can show you if a prospective employee is the right fit for a position open within your company. Although an IQ test can provide you with some valuable information about potential hires, it does not tell you everything you need to know before you say "You're hired."
There are many issues to consider for each employee you hire that are not addressed by an IQ test. For instance, can you tell whether a prospective employee is trustworthy based on his IQ? What about how hard he will work? Will he tell the truth on his resume or CV? An IQ test cannot answer those questions, among many others.
Find out more about our services.
So How Do You Find The Rest of the Answers?
That is not to say that there is no point in administering an IQ test to a potential employee, but this process might leave you wanting more answers specifically speaking to how well your new hire will perform on the job. If you are looking for a service that can answer the questions that IQ tests can't, you will find it with RecruitCheck.
Who We Are and What We Offer
RecruitCheck is a low-cost, high-quality reference checking service that will verify the validity of references and resumes given to you by prospective employees so you no longer have to worry. We provide many services, benefits, and information that an IQ test cannot, including the following:
- We conduct in-person reference checks, rather than through phone or email

- Our staff members are highly trained professionals with extensive backgrounds in the career, employment, and job market industries

- We make sure you get results fast with a turnaround time of 48 hours after your order

- Our website is easy to use; one quick form to fill out, and you have placed your order with no paperwork

- We provide you with a detailed, standardised report of our findings

- Though we are based in Australia, we maintain an international scope to help you make hiring decisions about prospective foreign employees

- And many more
Couple those benefits and services with our professional and high-quality reputation, and you have a customer experience that we can guarantee will meet and exceed your expectations.
Sometimes, It's a Question of Legality
It is important that employers keep in mind that many personal information items are protected by current legislation, and the border between legality and breaking the law when checking references or resumes can be a tricky one to navigate. That is why RecruitCheck trains each of our representatives to ask all the right questions to provide you with the most useful information for your hiring needs while staying within the realm of legality.
Bringing It All Together
In sum, RecruitCheck has everything you could desire in a reference checking service, and we can answer those questions that other tests of employment cannot. If you are interested in our services or would like to check out our resources about current hiring practices and legislation, please feel free to browse our new website. We look forward to working with you!
Read more about how to choose an Employment Check service.
Learn more abut what is SPQ Gold.