Save Time and Money With a Recruitment Check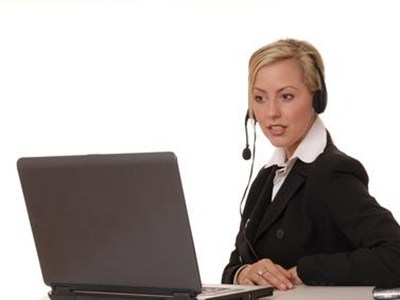 If you are looking for the cutting edge in recruitment check services, look no further than RecruitCheck. RecruitCheck is faster, more convenient, and more affordable than the traditional recruitment agency, better serving you by taking care of the hassle and worry associated with checking references and CVs for your company's recruits and executive recruitment.
Our Staff is Ready to Serve Your Recruitment Check Needs
Our highly trained and professional recruitment agents conduct each check in person - an advantage difficult to achieve with a simple phone call from your office - with an international reach. Our staff members have been working the career, job market, and reference checking fields for many years. RecruitCheck primarily serves the Australian job and career market, but our Asia-staffed hub can help you check international recruits.
Order now for a reference check.
Let RecruitCheck Ask the Right Questions for You
Perhaps your company typically conducts its own recruitment checks. A simple phone call to each referee does the trick, right? Well, many employers find recruitment checks uncomfortable for two reasons: it can be awkward to speak to a third party about a recruit's history and they are worried that they might violate privacy legislation by asking the wrong questions. Let a RecruitCheck recruitment agent ask all the right questions for you and eliminate your hiring woes.
If you choose us, we guarantee you will not be disappointed with our services, including:
- We deliver you results within 48 hours of your order
- Our website is easy to use and lets you skip the paperwork
- One of our recruitment agents provides you with a standardised written report detailing what she found out about your prospective hire
- And many more!
Our trained staff members do all the work while staying compliant with legislation, giving you great results accompanied by a healthy portion of peace of mind.
Good Business for Your Good Business
Conducting a pre-empoyment check is, simply said, just good business. You don't want to hire a bad or unproductive worker, much less a criminal. Bad hires always cost your business money and time - and we at RecruitCheck know those are both valuable commodities in today's market. So, why not let us save you time and money?
Your typical recruitment agency is slow, expensive, and inconvenient. Often, they will offer no more than a few phone calls you could have made yourself. RecruitCheck bridges the gap in the current recruitment check market by providing lightning fast service, detailed and helpful results, and in-person reference checks every time.
Make RecruitCheck Your Number One Choice
As you can see, there is no reason not to make RecruitCheck your top resource for recruitment checks. Please feel free to browse our website for more information on our services and to read valuable information and resources on current hiring practices and legislation. Let us show you how to save time and money for your business with RecruitCheck.
Employment Personality Tests are a necessary component to background checks.
Learn more about how to get rid of the Reference Check hassle.